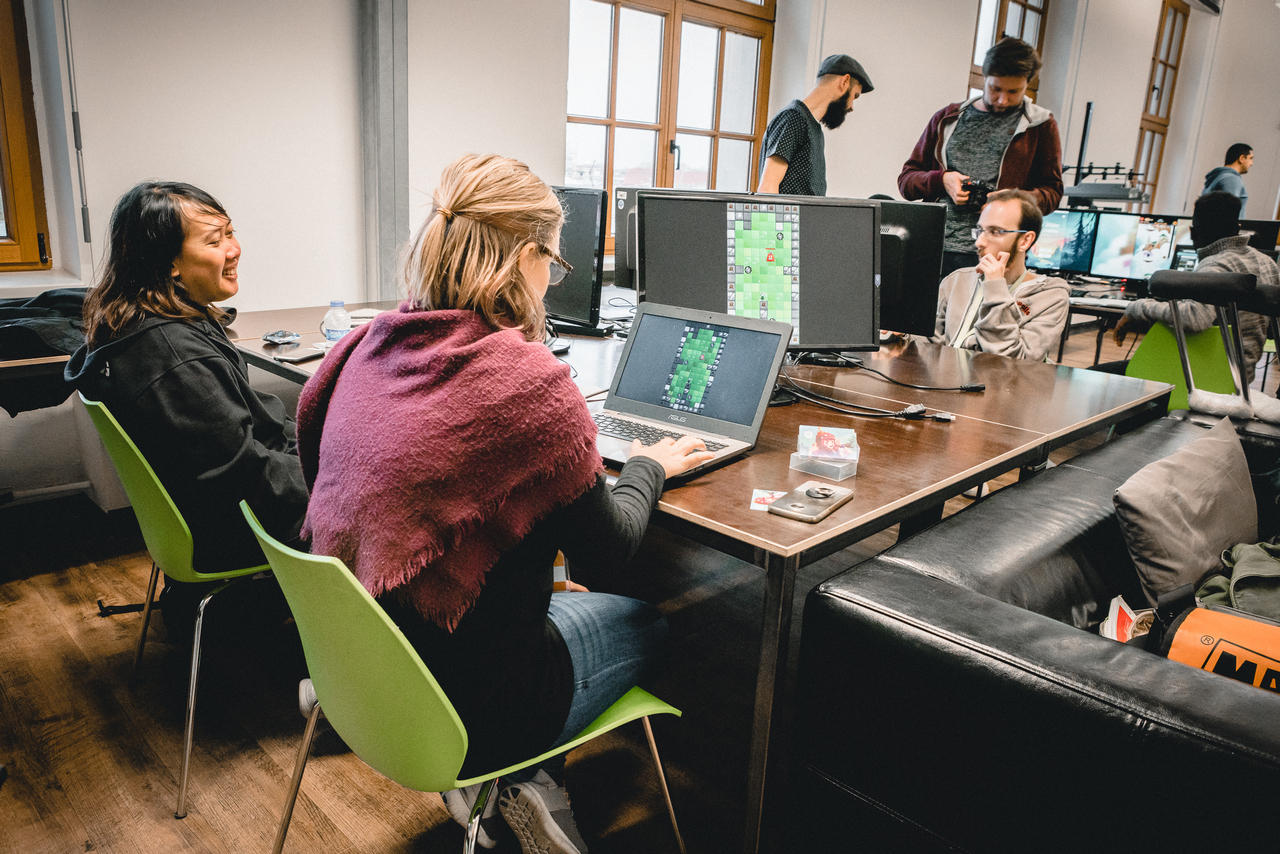 Who we are
We are the foundation of the German games industry. We are building bridges between the world of games and political and social institutions in Germany.
What we do
We initiate and realize projects in the fields of culture, education and research to carry the manifold potentials of games into society.
What motivates us
We believe in a society that shapes digital transformation with the help of games and acknowledges games as an enrichment to its culture.
Games are more than mere entertainment.
Games are the perfect facilitator to bridge the gap between different worlds and different perspectives. They are the logical digital evolution of traditional parlour games, and they have an enormous range, offering something for everybody. They can educate and even change hearts and minds.
Games allow us to slip into the roles of other people and experience extreme situations without risking our own lives – such as the horrifying consequences of war and forced migration, or the repercussions of resisting an authoritarian regime. Additionally, they can serve as a conduit for imparting the importance of democratic values, particularly among younger generations.
At the same time, games are drivers of innovation. Network technologies, virtual reality, haptic feedback – many of these technologies were developed for or perfected in games and only later found their way into our everyday lives. In modern clinical diagnostics, games can help patients recoup from a stroke. Studies also suggest that games have huge potential use in geriatrics.
At the Foundation for Digital Games Culture, we have dedicated ourselves to nurturing the potential of games and providing society with the tools to recognise und utilise it. With support from our partners, we take on responsibility for numerous projects in the fields of culture, education, and research to tap the potential of games and transport it into society.
Impressions